Kitchen Staff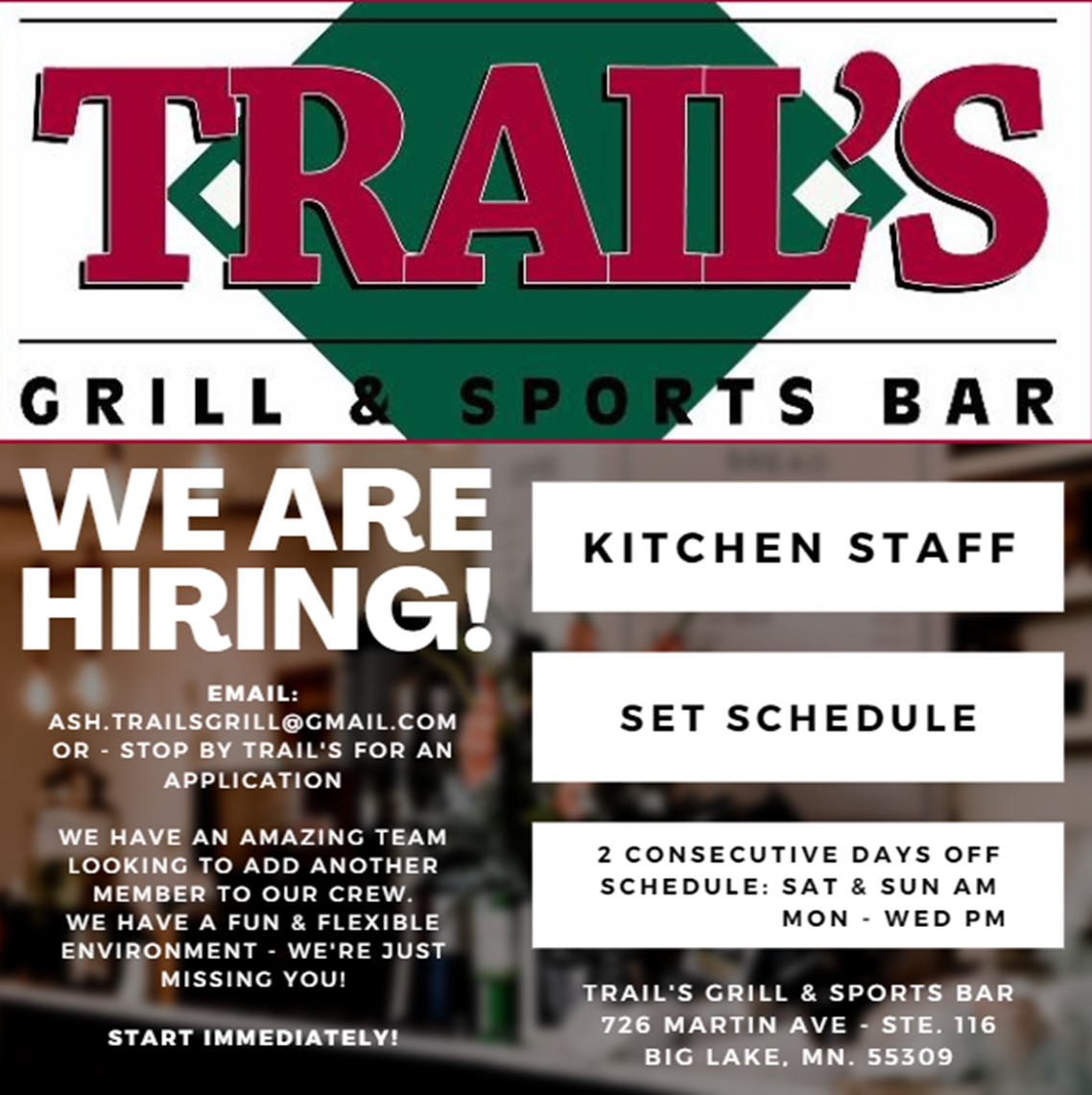 If you have a referral for our kitchen opening – you can receive a $100 Trail's gift card after their 30 days of employment!
We are looking to hiring an experienced cook – we have a set schedule with 2 days off in a row. This is a guaranteed 35+ hours per week!
We offer a fun, flexible environment with opportunities for overtime.
Text Ash: 918-859-6284
Experience Level : Mid to Senior Level